CONTEMPORARY B&B – SIDMOUTH
Luxury Guest House
Berwick House, Sidmouth
It has been a life long dream of ours to live by the sea as well as to have the opportunity to work together, so after an extensive search in 2017 we were delighted to have secured Berwick House, a beautiful 19th century guest house in Sidmouth.
We are both keen walkers and have thoroughly enjoyed exploring the local countryside and coastline with our belated Border Terrier, Jaxon. If you need any tips or recommendations for your own day out, we would be delighted to advise.
Louise is an experienced chef having worked in both corporate and private restaurants and prides herself on supporting local suppliers whilst using ethically sourced ingredients.
Mark has spent the majority of his working life in senior operational roles within the manufacturing sector. He is delighted to have left this industry behind and is now Louise's assistant.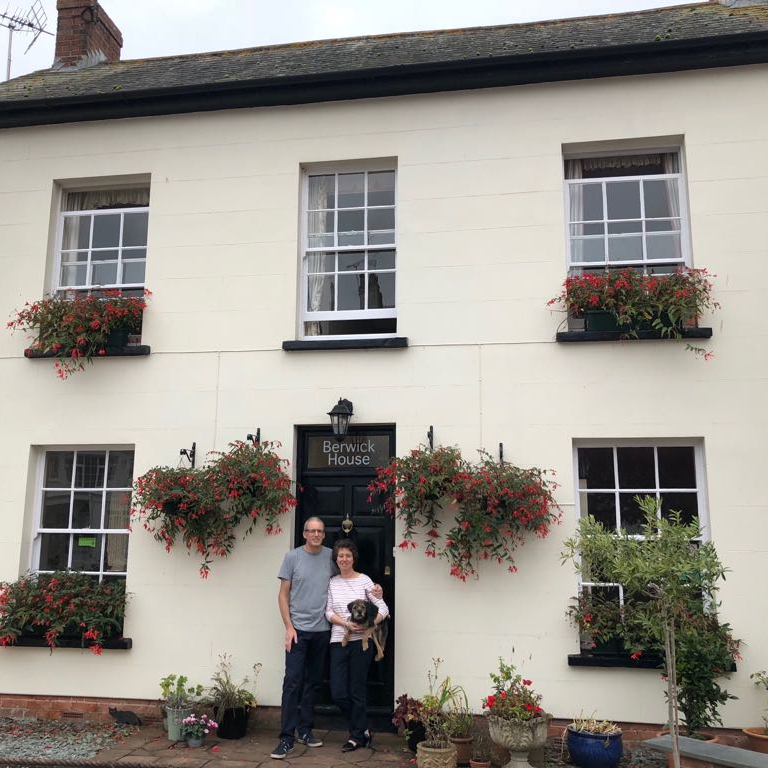 "Once you walk through the front door of our B&B, we want you to feel that you are home, and that you want to return to see us over and over again."
Mark & Louise
Owners of Berwick House